Our Rector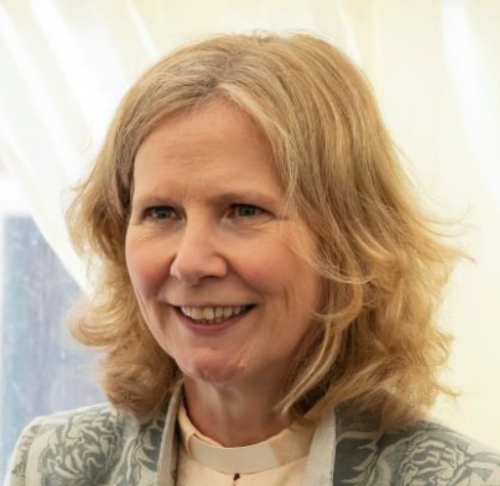 Rev Katrina Dykes
Hello! It is good to be here and beginning my time as your new Rector. I am so looking forward to meeting you and getting to know you.
We have really appreciated the warm welcome we have received from so many parishioners in recent weeks since we moved in. The county of Suffolk and the Diocese of St Edmundsbury and Ipswich are new to us, so we hugely value your prayers as we settle into the area and our work here. I have much to learn so expect lots of questions and probably a few mistakes as I find my way. Living at The Rectory with me are my husband Phil, elder son Iain and our two border collies, Shadow and Talisker. Our younger son Jonah is married to Rebecca and they live in Leicester. Phil is also a Church of England ordained minister and he has recently started his new job as Mission Enabler in the Diocesan Mission and Ministry team. Since arriving we have enjoyed local walks and visited all the churches to see them from the outside at least. What a delight they are! I can't wait to join you for prayer and worship inside and share in God's mission with you in these lovely villages.
My priority over the summer, will be to meet as many of you as I can and learn all about you and your village and worshipping communities. If you would like to invite me to meet you at home, on a dog walk or offer me an invitation to a local group you belong to, I would be delighted.
Peace and joy to you,
Katrina
07922 153765